Brands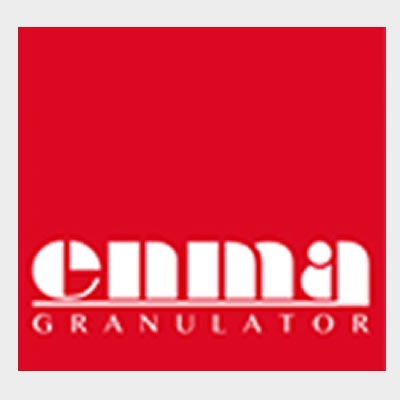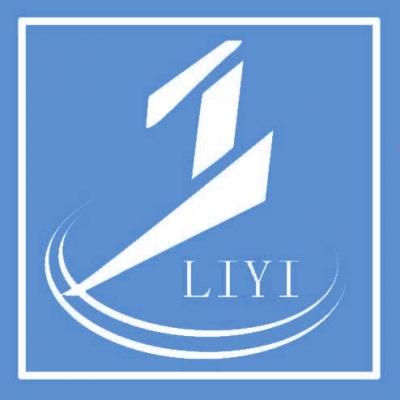 Horizontal Single Shaft Ribbon Mixers
The MA/1 single shaft ribbon blender is suitable for the most demanding applications. The optimised design of this helical blade mixer type blender ensures effective mixing of powder or granular materials even when the densities of the materials being blended are very different. It is also possible to add liquids to the blend.

The MA/1 single shaft mixers are disigned to meet the needs of a wide range of industrial applications with capacities upto 4000 litres;

FOOD INDUSTRY
Blending of wet and dry ingredients.

PLASTICS INDUSTRY
Blending of granular powder polymers with pigments and other additives.

BUILDING INDUSTRY
Mixing of dry mortars.

(Need more capacity? Please refer to our MA/2 twin shaft mixer with capacities upto 10,000 litres).

TECHNICAL FEATURES:
* Useful capacities: litres 200 - 500 - 1000 - 2000 - 4000.
* Available in carbon steel or stainless steel INOX AISI 304 or AISI 316.
* Direct transmission with right angle shaft gear motor (or with chain transmission).
* Batch mixing system based on a single shaft ribbon type.
* Reduced mixing times.
* Low energy consumption.

OPTIONS:
* Unloading valve with pneumatic control.
* Pre-mixing bin.
* Pneumatic bomb bay style door with quick release for rapid discharge.
* Under hopper with screw extractor.
* System for spraying liquids.
* Electronic weighing system with loading cells.
* Digital display or computerized dosing programmers.


Beccaria Ribbon Blenders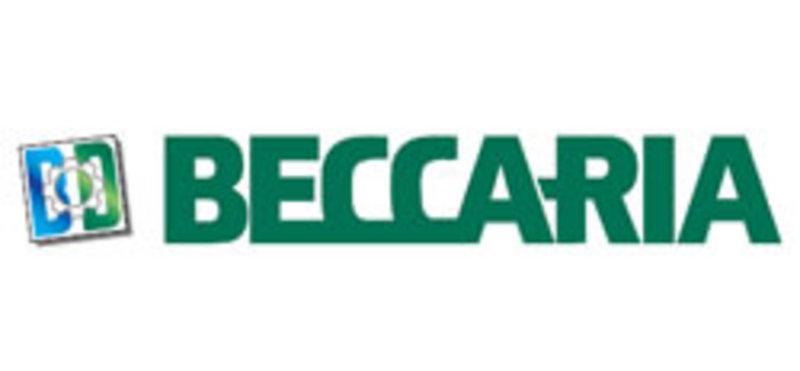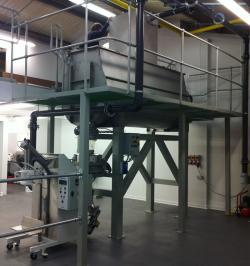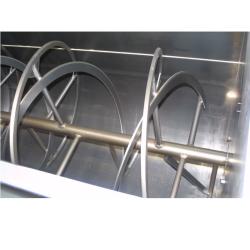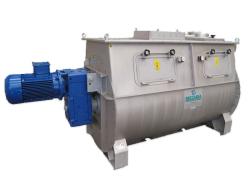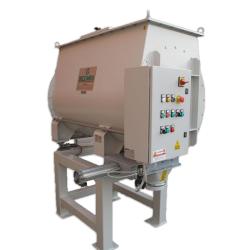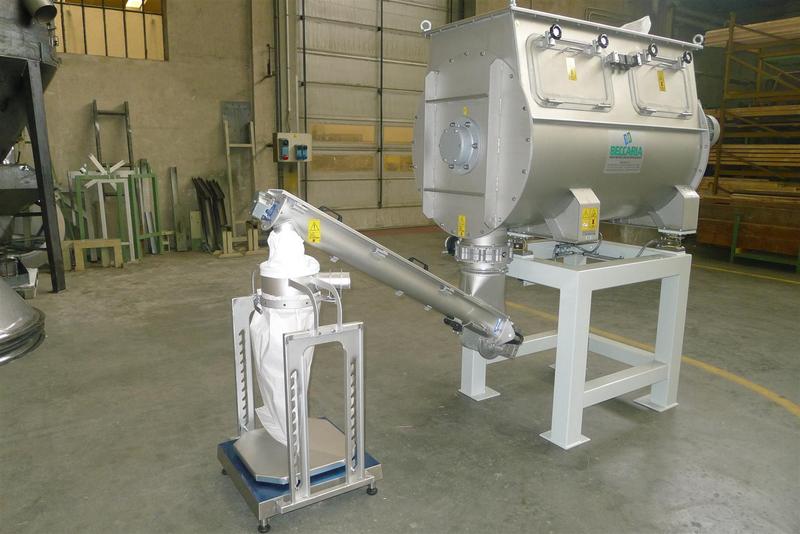 MA Ribbon Blender - Typical installation blending bread flour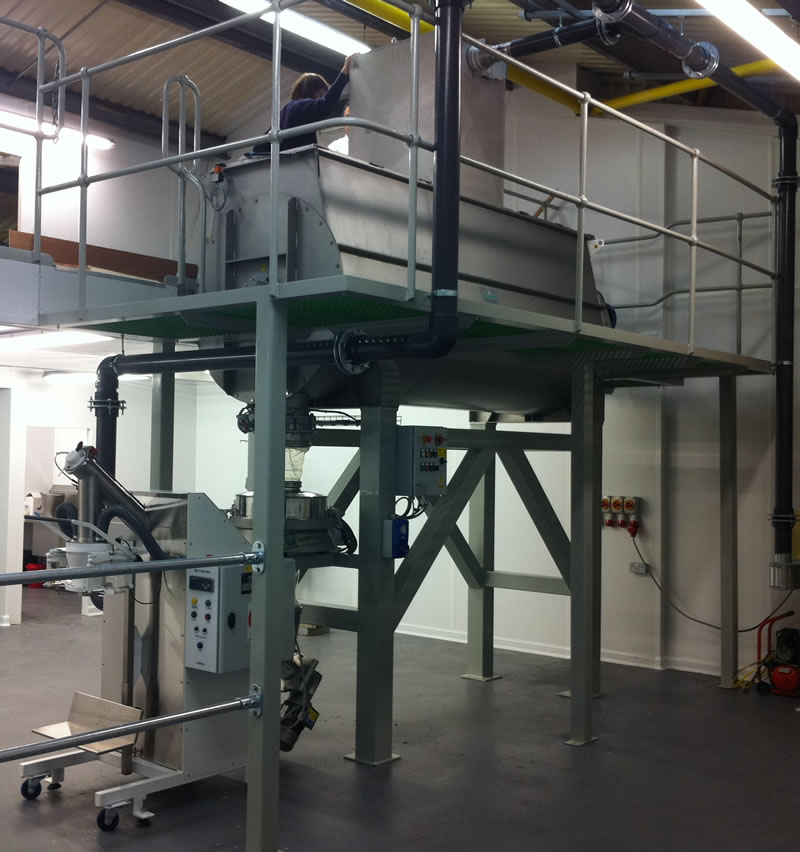 Ribbon blender impeller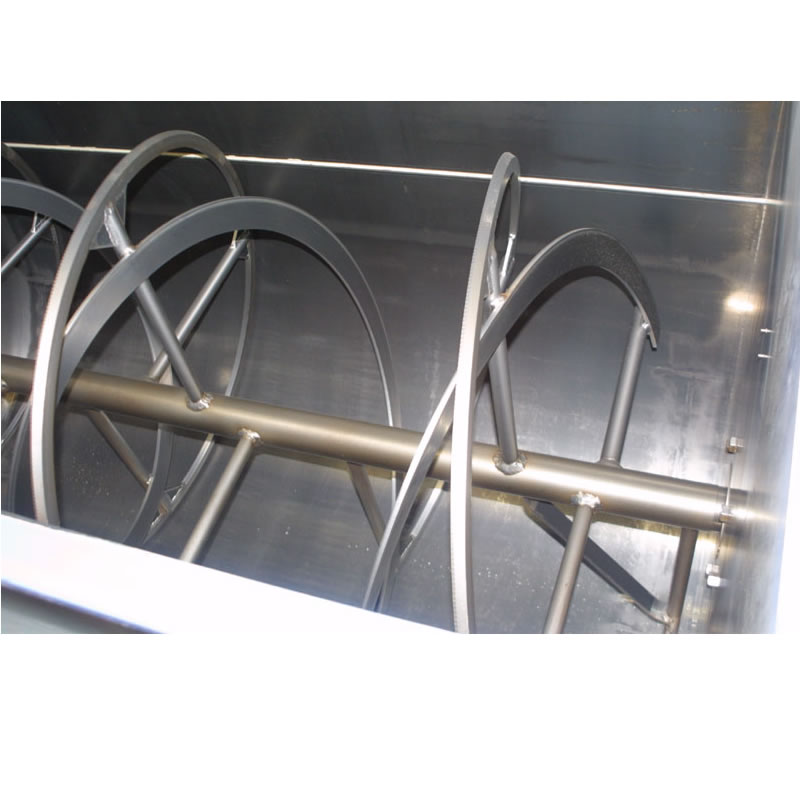 Stainless Steel Ribbon Blender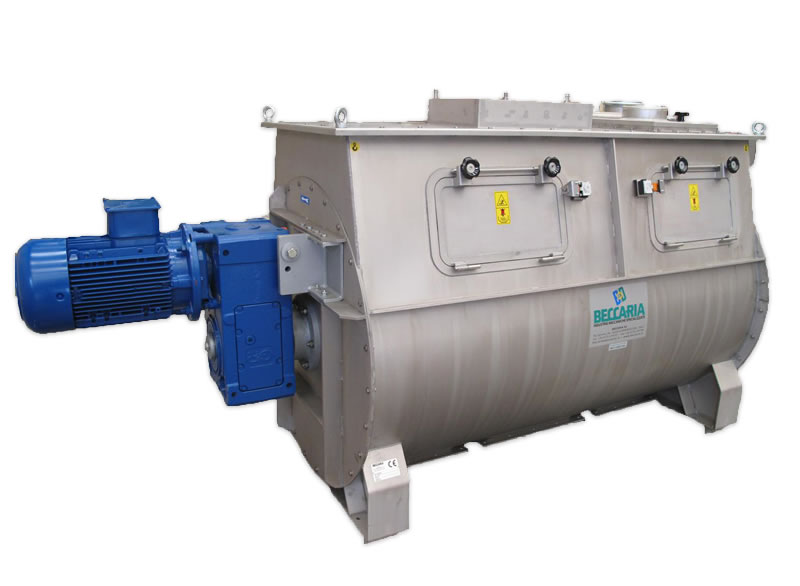 Horizontal Single Shaft Ribbon Mixer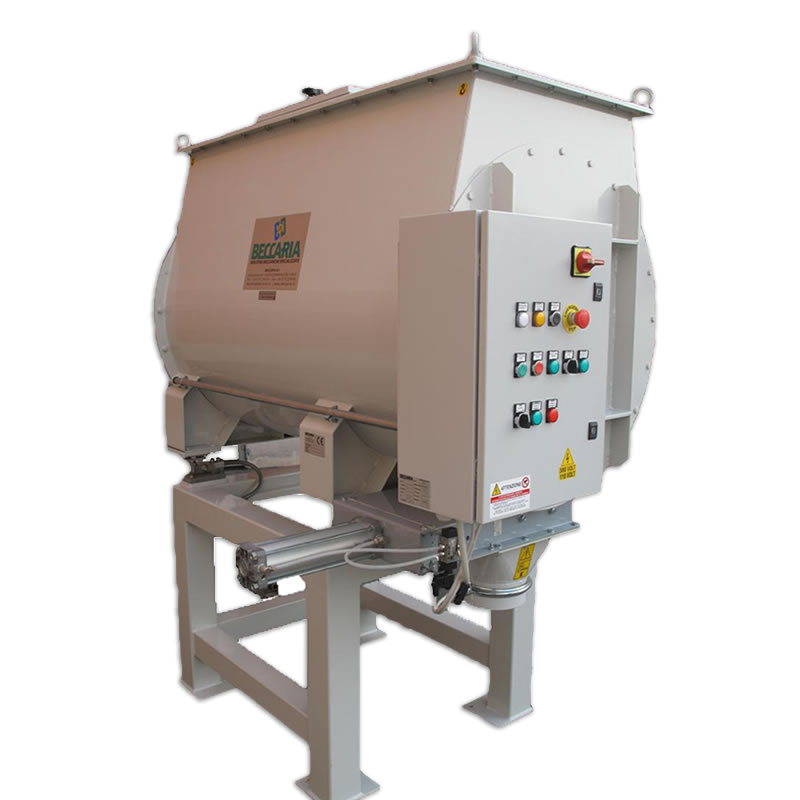 Ribbon Blender with Auger Outfeed for Filling Bags