Brands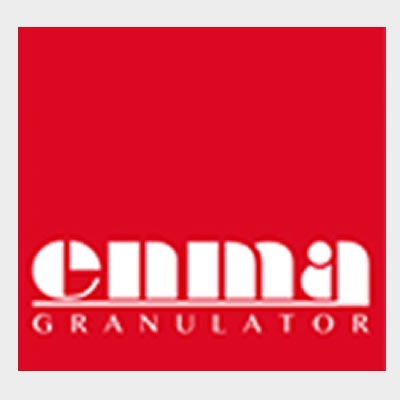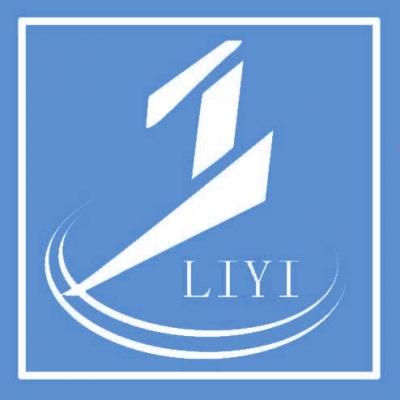 GF metal separator for pneumatic conveying applications
GF metal separators remove magnetic and non-magnetic metal particles (steel, stainless steel, aluminium etc) from pneumatically conveyed bulk materials such as granulates and regranulates. Metal contaminants (even those contained in granulate) are removed by means of a specially designed reject flap ('Quick Flap System') which operates reliably and effectively even at high speeds, without any interruption to the material flow. Contaminated material is rejected into a container. The reject container is emptied automatically. A further advantage of the "Quick Flap System" is the minimal loss of good material.

Detects and removes even the smallest magnetic and non-magnetic metal particles from regranulates and virgin material
Removes metal contaminants without any interruption to the production process or reduction of flow rate
Reduces production downtimes and damage to machinery
Easy to integrate in existing pipelines with "Easy Mount" assembly system
Ean be integrated into pipelines of any orientation
Effective and reliable detection and removal of contaminants even at high speeds
Product effect compensation: intrinsic conductivity of bulk materials (eg from moisture or carbon) can be "tuned out"
Sealed separation unit so flow rate is unaffected by extraneous air flow

GF metal separators are used in vacuum and pressure pipelines primarily for protecting plastics processing machinery. They are installed in pipelines prior to processing machinery, day silos or driers.
GF metal separators can be integrated in horizontal, vertical and inclined vacuum and pressure pipes. Retrospective installation in existing pipelines is straightforward and simple to achieve with the "Easy Mount" assembly system.

Typical applications:
Automobile industry: bumpers
Electronics industry: connector components
Data processing: optical discs
Household goods: housing components
Drinks industry: bottle caps
Construction industry: profiles

Performance features:
Excellent metal detection, maximum resistance to interference and high mechanical and operational reliability
Automatic self-calibration and continuous self-monitoring and temperature adjustment
Fully automatic process with no interruption to flow of material once optimal customisation of scanning sensitivity and reject duration is achieved
Stainless steel (1.4301) separation unit supplied as standard
Modular design concept provides flexibility to adapt to different conveying methods
Easily integrated into existing horizontal, vertical and inclined vacuum and pressure pipe systems
"Quick Flap System" minimises loss of good material
Options available to accommodate materials at high temperature, exacting hygiene standards or abrasive bulk materials

GF Metal Separators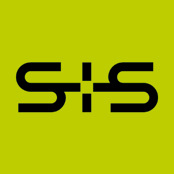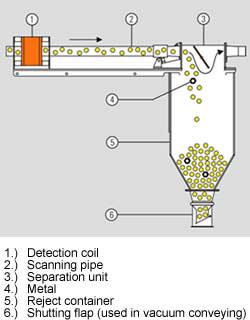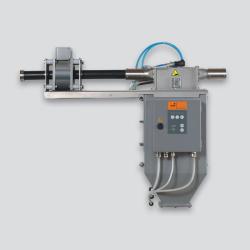 Metro SC metal separator