Brands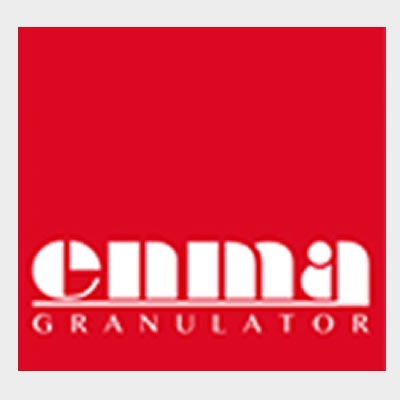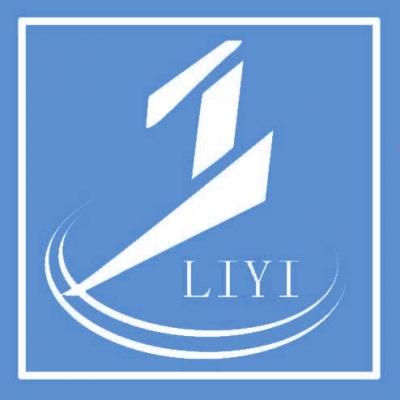 Enma EMS Medium-Sized Single Shaft Shredder
Overview
The EMS series shredders have a single shaft design with a powerful two speed swing arm design. This eliminates the risk of jamming and wearing out the internal guide rails associated with shredders with a ram design. The machine is extremely versatile and can be used for shredding a wide variety of material. The rotor has a diameter of 450mm and is available in widths from 1000 to 2000mm wide. Depending on the size of machine the rotor is driven by either one or two electric motors via an oversized gearbox.
The hydraulic power-pack is integrated into the body of the machine to save space and protect it from damage but is still easily accessible for maintenance.
The standard V-rotor features the well proven ENMA knife and holder design, outboard bearings, and a hydraulically operated screen cradle. This machine can be tailored to suit the needs of the customer with a range op options available such as water cooling, hard facing, or other wear prevention options.
Features of the EMS Single Shaft Shredder
Low Speed, high torque action via strong reduction gearbox.
Powerful Hydraulic arm pusher.
Machine opens easily to replace the cutting blades
Bolted in shafts are easily replaced.
Multiple rotor designs available to suite a multitude of materials
Adjustment of the speed of the hydraulic action comes standard
Typical Applications
In-house recycling
Post Consumer Waste

Waste Electrical and Electronic Equipment (

WEEE)
Lump, Pipes, Film, Woven bags
IBCs
Paper
Wood
Depending on the material being fed a screen can be used to dictate the size of the final material, if desirable the shredded material can be conveyed into a further size reduction step using a granulator such as the GE Series.
Key Details
Inclined pusher system
Internal screen
High efficiency rotor design
Design of the body makes it easy to clean or service the rotor.
High torque reduction drive gearbox.
Click here to submit your enquiry. We aim to respond within 1-2 hours

Enma EMS Single Shaft Shredde Brochure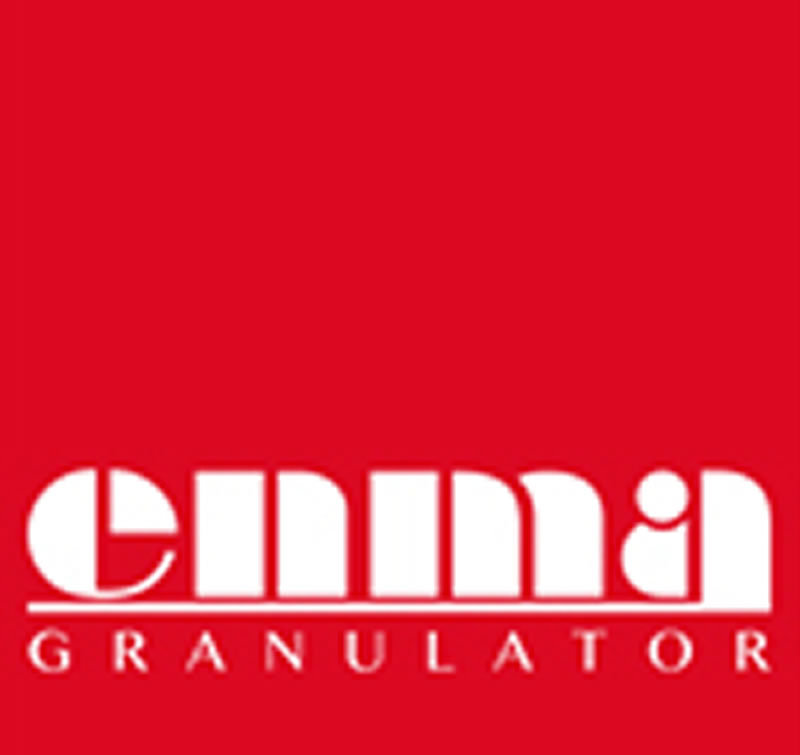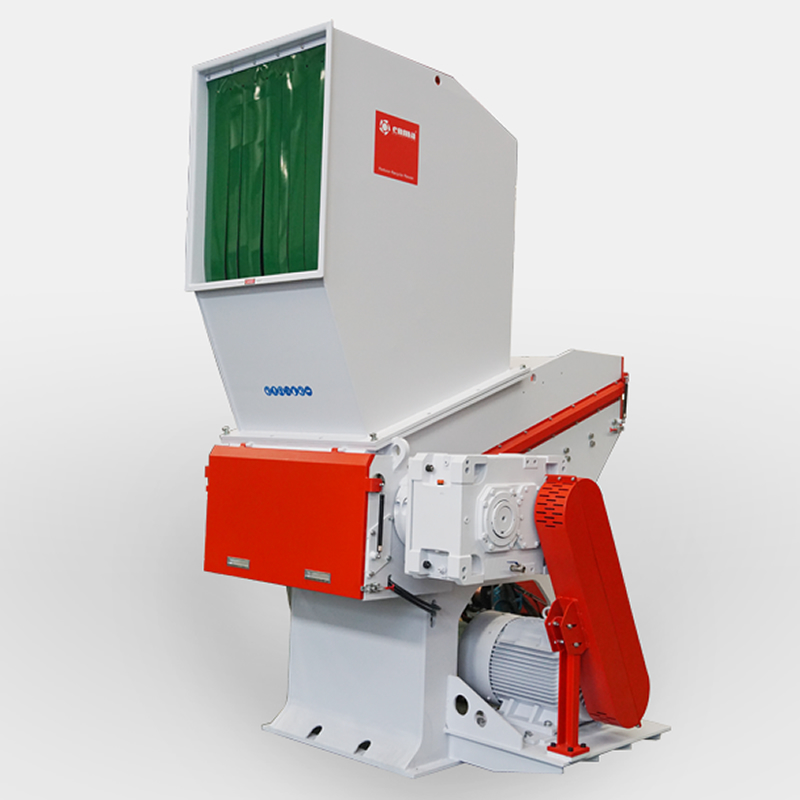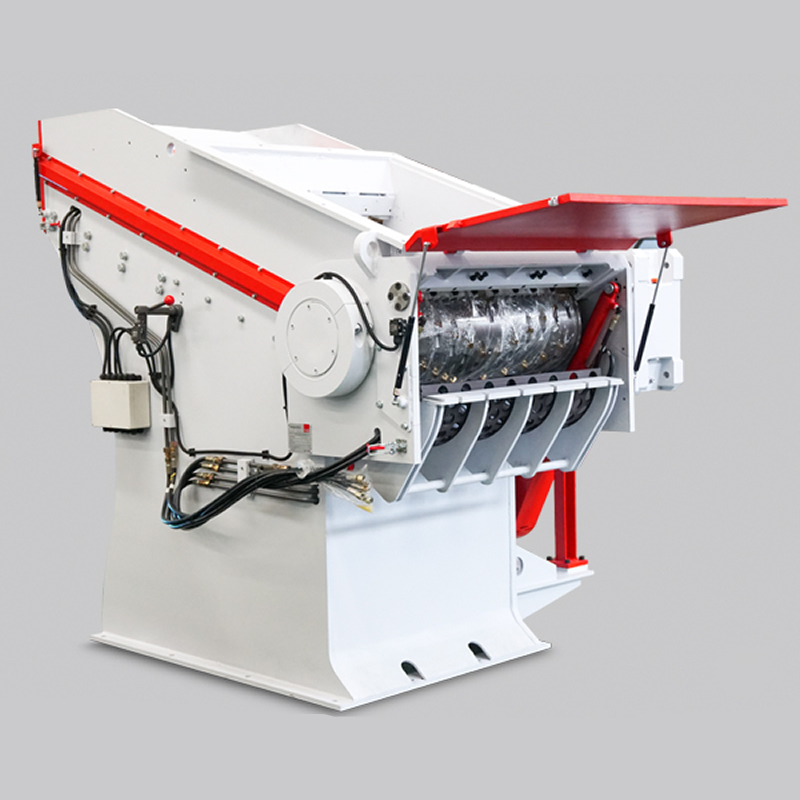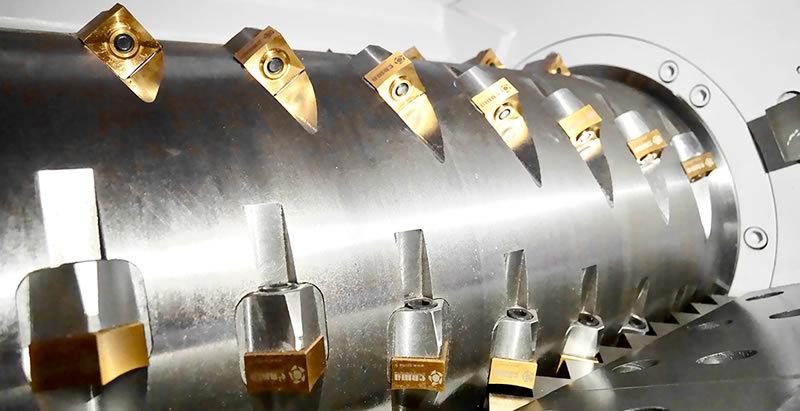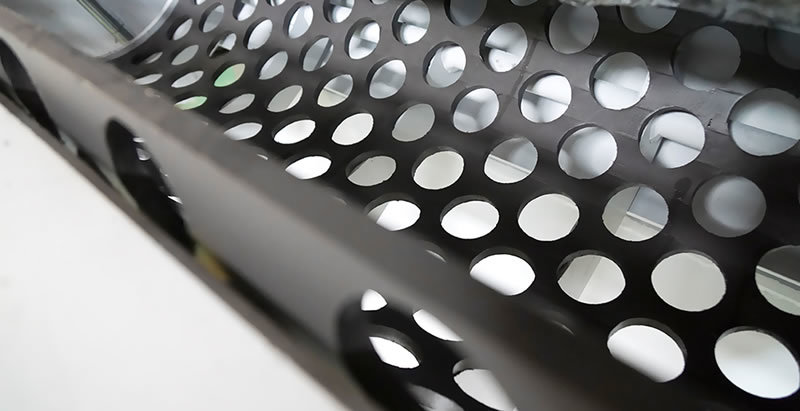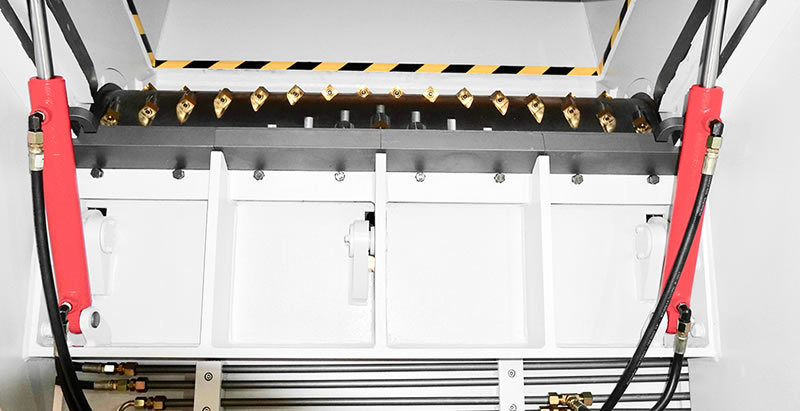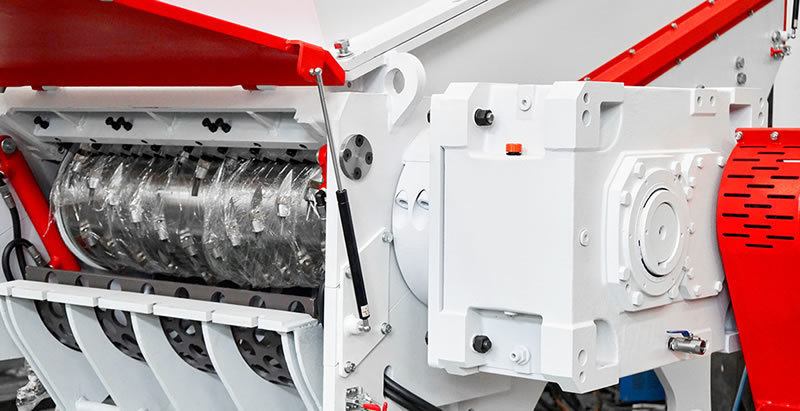 EMS Series Single Shaft Shredder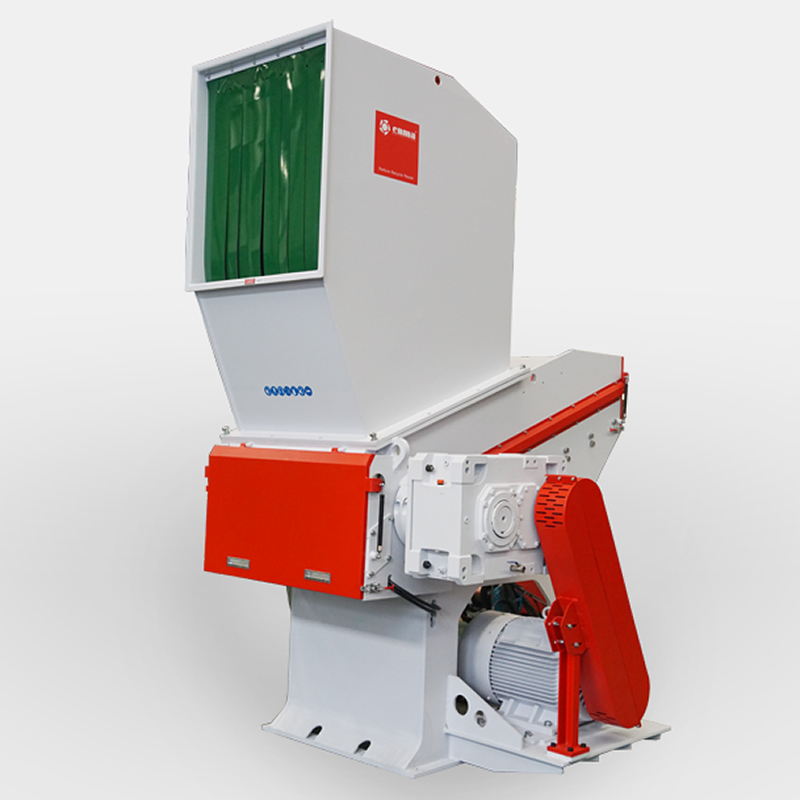 Enma EMS Single Shaft Shredder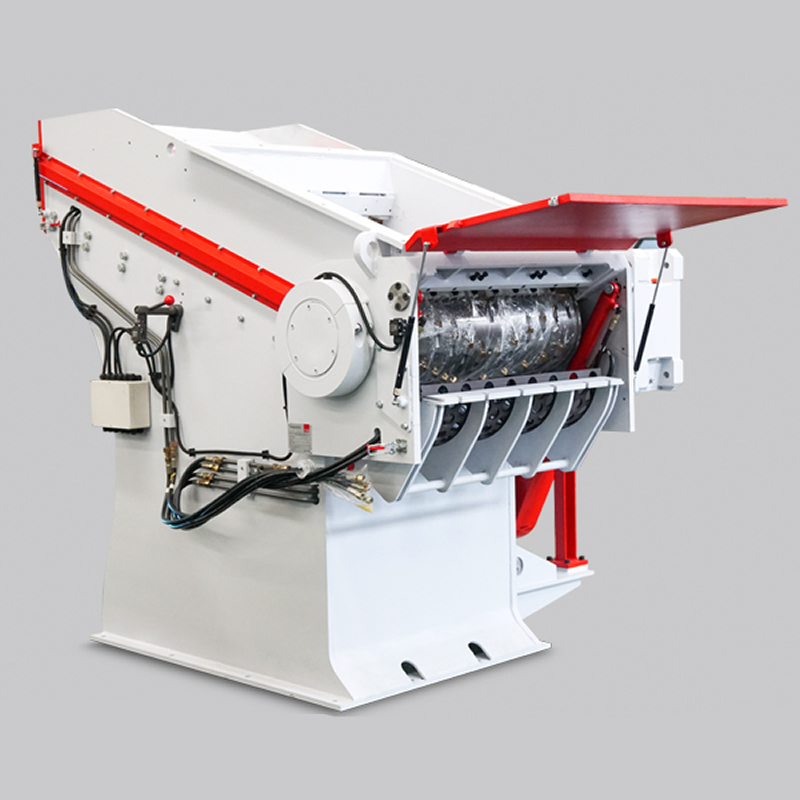 Enma EMS Single Shaft Shredder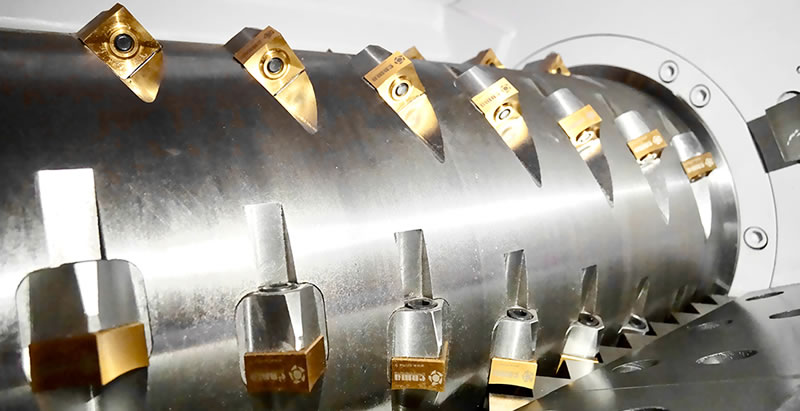 Enma EMS Single Shaft Shredder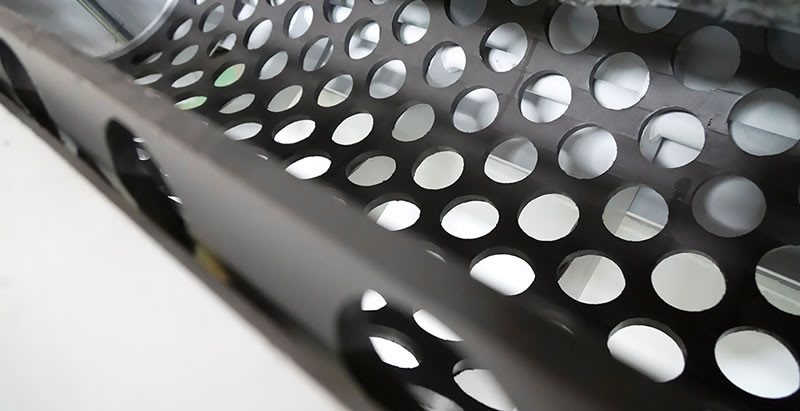 Enma EMS Single Shaft Shredder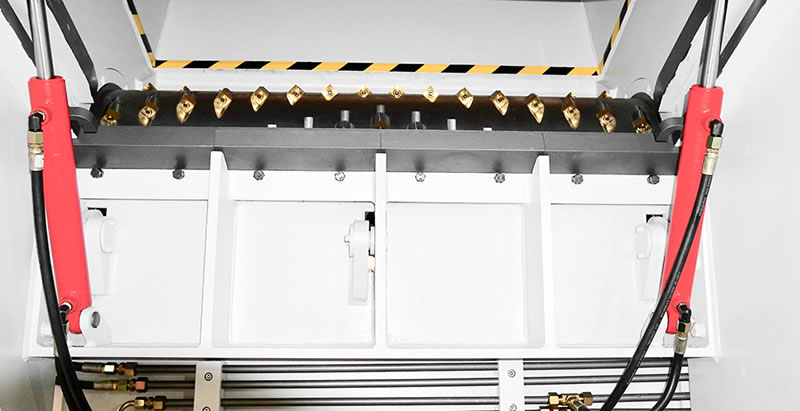 Enma EMS Single Shaft Shredder