Brands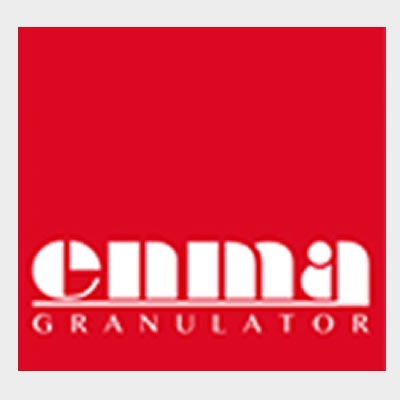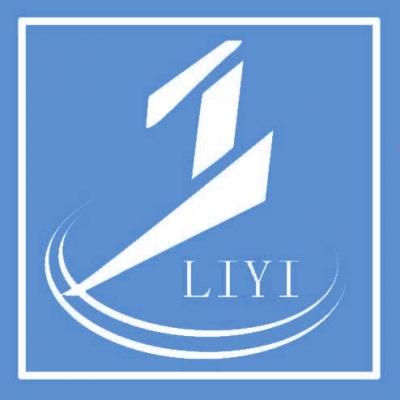 Box Filling Carousel
Box filling carousel
Manufactured in the UK our box filling carousels are available in a viariety of diameters in single or double layer versions. Our carousels are designed to receive product from the outfeed conveyor of the processing machine and fill each box with a preprogramed number or weight of product.
The versatile controller can work on either a cycle or index signal from the processing machine. It is possible to input the number of parts per cycle, so that the number of componets can be entered directly by the operator. The controller also features a battery back up so settings are not lost when power is removed.
Using the optional weigh hopper which mounts above the carousel it is also possible to weigh product into each box instead.
Please contact us to discuss your exact requirements.
You may also wish to consider our rotary chute for filling boxes.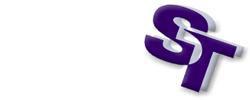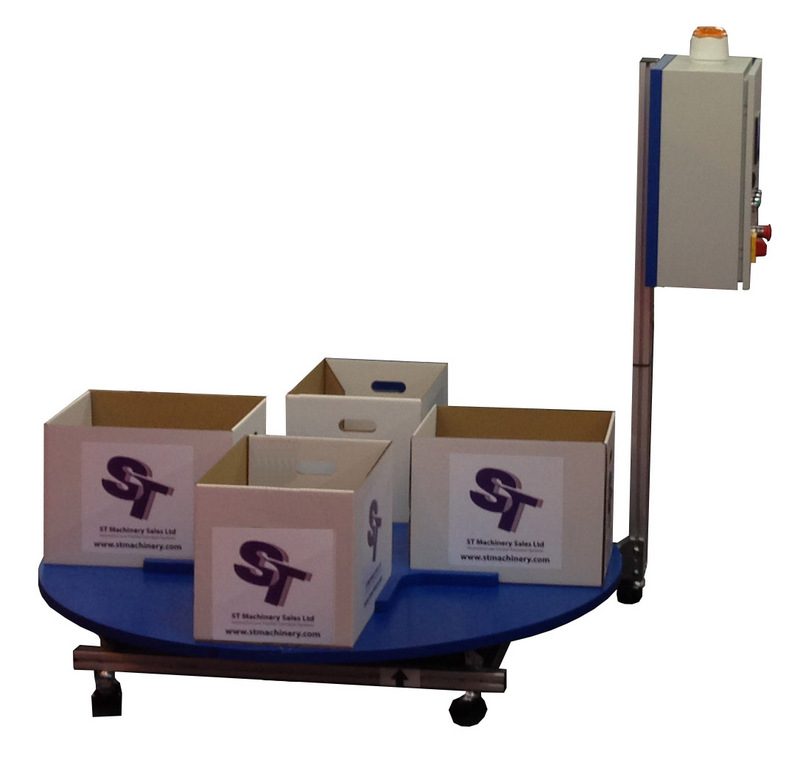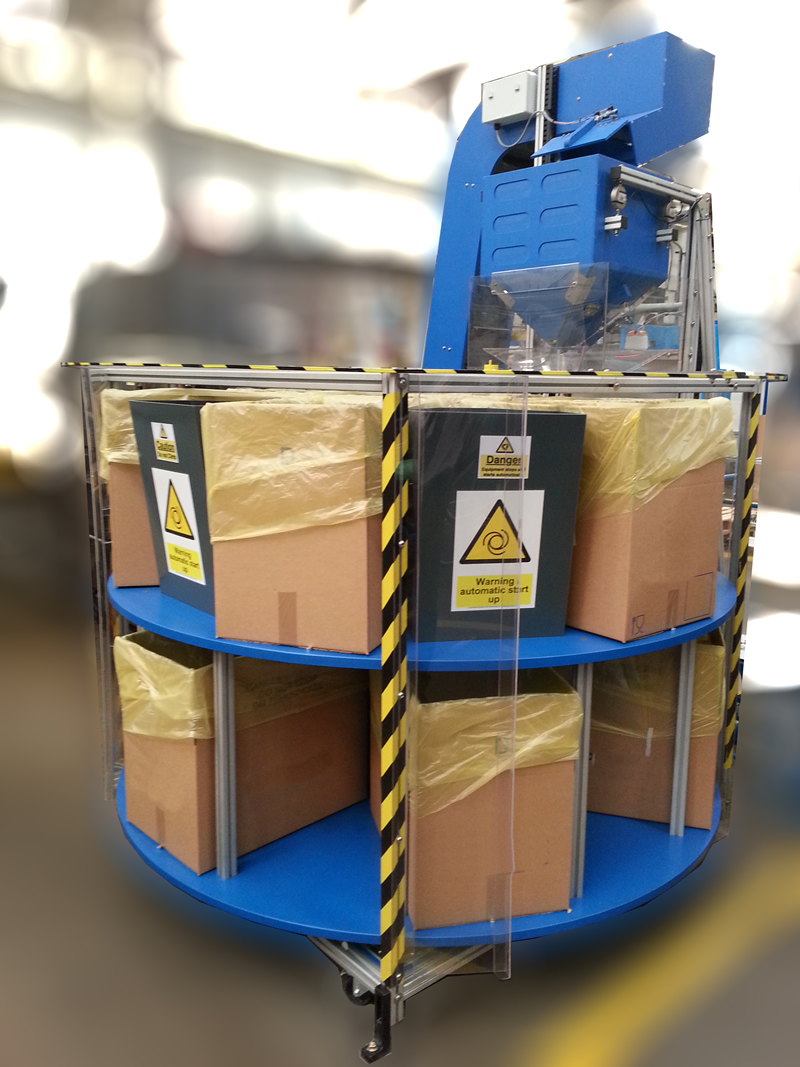 Single Layer box filling Carousel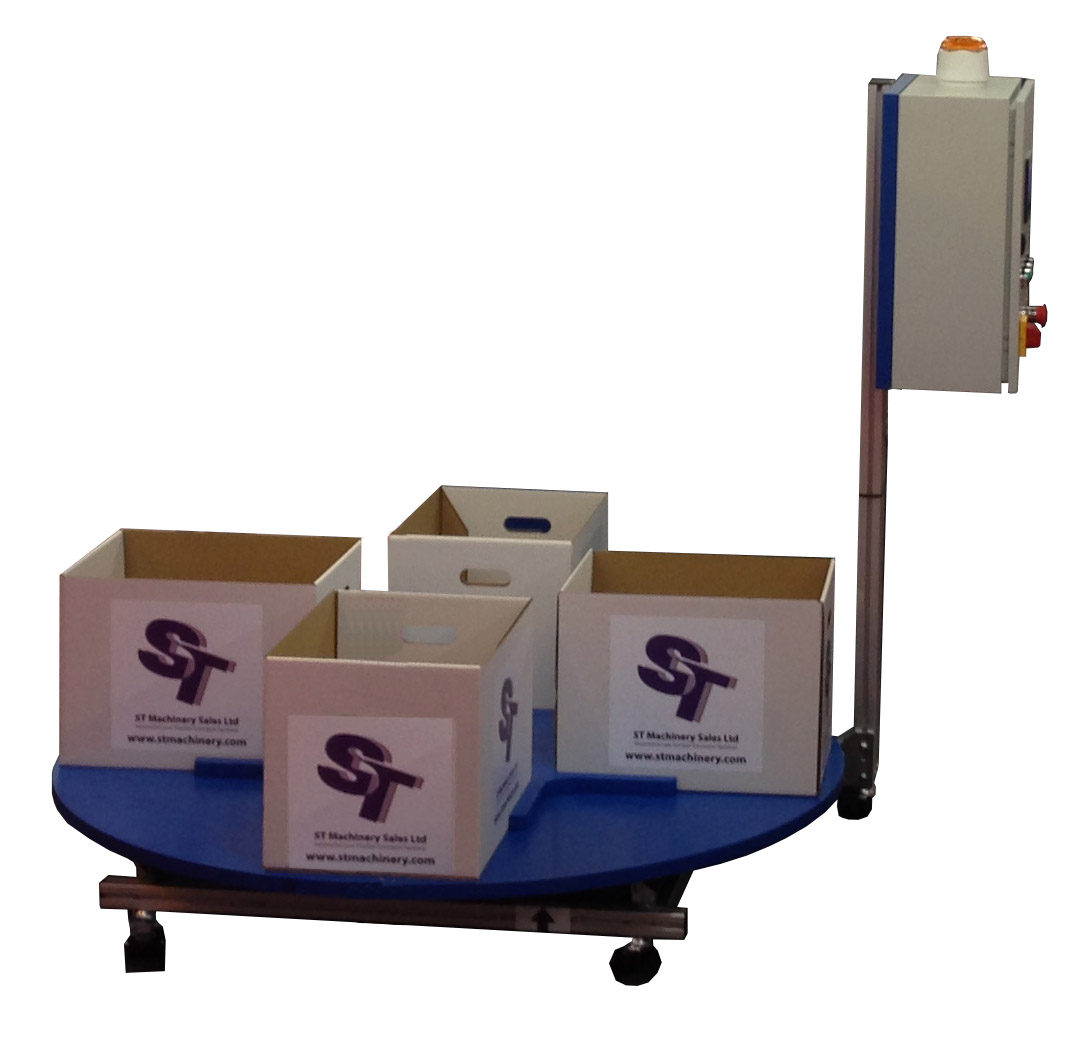 Double Layer Carousel with optional weigh hopper