Brands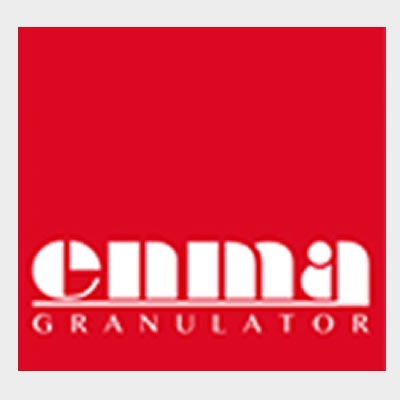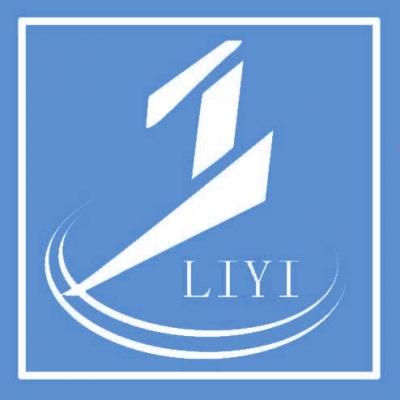 BECCARIA LAUNCH 100m3 MIXER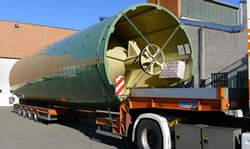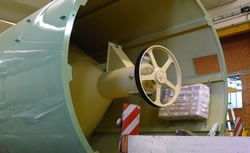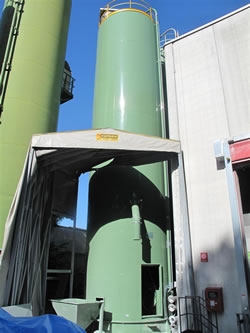 Beccaria S.r.l are well known for their bulk mixers. These are widely used for the homogenisation of recycled polymers. Up until now the largest blender of this type Beccaria produced had a capacity of 28 m3. However the rapid growth of the plastic recycling sector and increased processing rates has created a demand for even larger mixers. To meet this need Beccaria have launched the TV100,000 blender which has a working capacity of 100 m3.
With a diameter of 3.5m and standing 14.4m tall the mixer has been designed for external installation. The 45kW drive motor and drive belts are housed within the silo skirt to protect them from the elements, ensuring operators are completely isolated from the moving parts.
The large diameter screw ensures rapid mixing; which means that 100m3 of product can be mixed in as little as 40–50 minutes. The mixer can be filled from a tanker via the integrated conveying pipe, directly from a granulator (or other blowing system), or via Beccaria's rapid auger feed system which can feed a 1000kg sack of material into the mixer in around 3 minutes.
Once mixed the material can be discharged either directly into tank or to bagging station for packing into 1000kg or 25kg bags.

View our range of fountain blenders >