Brands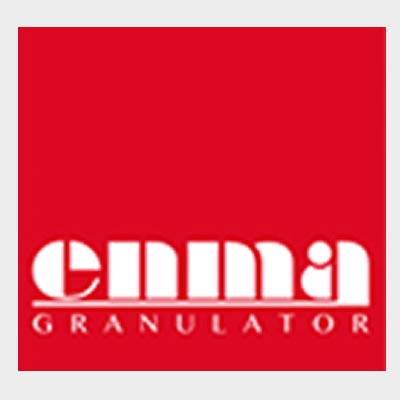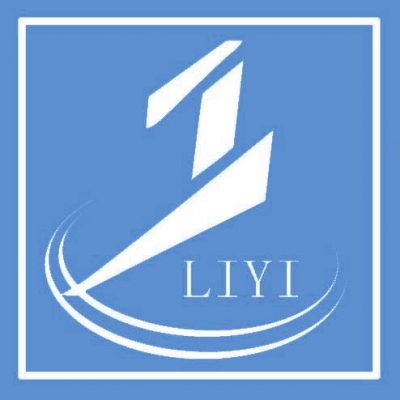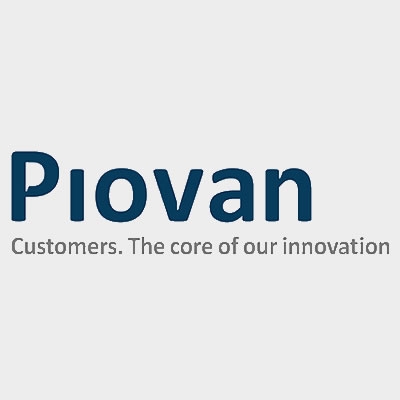 Centralised Conveying Systems
Piovan develops Centralised Conveying Systems specifically dedicated to the different production demands and typologies of material. A whole range of machinery and components allows the customer to solve all the problems relating to raw material handling and conveying;

> they are designed to ensure the correct functioning of granules with different bulk density, particularly dusty material, post-consumer flakes and flakes from thin thermoforming.
> solutions are provided for handling at high temperatures keeping granule dehumidification constant up to the inlet of the injection moulding machine or into the extruder screw.
> material storage from outside silos which can be fitted with pneumatic loading systems to small silos and bins situated inside the production plant
> nitrogen-conditioned storage system for materials sensitive to oxygen and subject to degradation - such as PETG for optical applications, scavenger, and some typologies of polyamides addditives
> supplies of compressed air dryers for PC storage silos, particularly recommended for productions of CD's and DVD's
> octabin-overturning units and big bag unloading stations are also available. The latter can be equipped with a dosing station's.
> manual and automatic coupling stations for material selection
> dedusting systems designed for recycled or dusty materials and for large volumes of flakes up to 4000 kg/hr
> metal separators and vibrating screening systems carry out decontamination of material lots, ensuring constant production quality
> a complete range of vacuum receivers, vacuum pumps and centralised vacuum pump groups are available.

Centralised Conveying Systems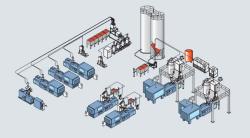 Centralised Conveying Systems